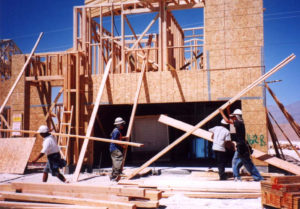 Home renovation is an essential way to enhance and improve your home's aesthetics and function. Remodelling also increases your home's value when it's time to sublet for higher rents or sell on the market. With years of extensive industry experience, remodellers have the tools and expertise to renovate all types of homes and properties. However, there are so many ways to renovate your home for more space and contemporary appeal.
Here are three of the most important renovations you can do for your house:
Renovating your Kitchen Breathes New Life into its Interiors
Kitchen renovations are a must if your cabinetry, lighting, and other accents are no longer in style. It's also a great way to create more space for daily groceries and essentials, plus, a new kitchen adds value to your home. Local remodellers can remove old cabinets and replace them with newer, stylish ones. They can also add new wallpaper to kitchen walls, as well as new lighting and wiring. Similarly, they can install new kitchen sinks while ensuring your kitchen's plumbing is current and up to date. Remodellers can even install new flooring tiles for your kitchens while sectioning areas to ensure ample legroom for loved ones.
Bathroom Renovations for that Modern Look
Bathrooms are no longer relegated to rooms for when nature calls. These areas can be renovated with new shelving, mirrors, tiles, and floral arrangements for a modern, contemporary look. One of the most popular additions in bathrooms these days are open-concept designs. These include glass dividers, along with open, airy showers and doors that are easy to open and close. Many homeowners are also enhancing their bathrooms with new lighting accents, along with new cabinets for bathrooms vanities and essentials.
Living Room Remodelling for Contemporary Designs
The living room is where most families spend a lot of time watching television or reading. However, most rooms tend to age as the house gets older over the years. If your formal or casual living room floors creak when walking, it might be time for new tiles. Similarly, the Sheetrock should be replaced if it has experienced leaks due to inclement weather or pipe bursts. Local remodeling professionals offer complete overhauls and renovations for living rooms of all sizes. These include new sheetrock installations, along with new flooring and installation of entertainment centers and shelves.